BILLYCORGAN.COMの「the Confessions of Billy Corgan(ビリー・コーガンの告白)」が更新されています。MySpaceにアップされているものと同じです。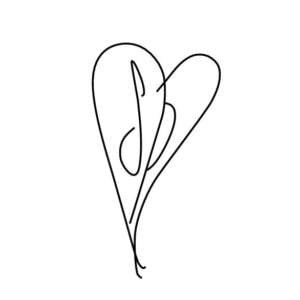 ---
the damp breeze of the ocean rolls up onto me in my half-sleep, and I can spy the water just over the road, so I make a small mental note to come back around during the day and check out the beach…turning, I am a bit stunned to see that we are staying in some sort of motel nightmare, splashed down here on a whim in the 60's as a heady mix of Jetson's futurism mixed with hurricane reality…I ask no one in particular, "what the fuck is this place?", but no one listens cause they have heard it all before and all they really want is a closed door with a bed behind it…my room stinks of mildew and is just big enough for that same sought after bed, but out goes the light, and I am fast asleep…
The phone rings way too early, jarring me out of a sweet, humid sleep…the window is open and the sun pours in as the ocean air sweeps through the room…it looks like a beautiful day…"Did you hear the news? He's gone and killed himself"…my first twilight thought is that it can't be true, because even I have been reported dead two separate times in the last year (driving down the road, my father had recently heard a report that I was dead, so it must be a rumor or a bad joke)…the t.v. in the room is one of those standard pieces of shit where you need a remote to turn it on, cause they hardwire the front controls off so you can't jack the channels around to get the movies for free…I flip on CNN with the sound off, figuring if there's any truth to it that they would have it…there is nothing on at this moment except a general news report, so it must just be a mistake…then I start to think that maybe they won't care at all and that this might not be the source for information…about 20 seconds in they flash his picture…the talking head is talking away, and my stomach drops about 1,000 feet…I mumble to whoever is on the line for a minute or so, but I don't remember what I said…they remind me that they are very glad I am still here…I put down the phone, and all is really quiet now…his picture is still up on the screen, frozen…it is one of those rare moments in life where the entire world seems to be stopped, waiting for the next breath…my mind races around to "where is she? I hope she is alright"…I sit on the edge of the bed and just stare at the screen…I cannot believe my eyes, it is just all so sad…I don't pray, but I do now…I pull myself down to the floor, my back pressed up against the bed, the t.v. screen just a foot away from my eyes…I say a prayer for his soul, thanking him for all the good he has done…I pray a lot for his child, who is now without a father…and I start to cry and I don't stop until there are no more tears to cry…
Copyright 2005 Billy Corgan. All Rights Reserved. Do not do reproduce or publish in hard or electronic form without written authorization.